Beer Hiking Pacific Northwest 2nd Edition: The Tastiest Way to Discover Washington, Oregon and British Columbia
Beer lovers and hiking enthusiasts, these 52 Pacific Northwest hikes are for you! Lasting between one and six hours, they follow carefully selected trails chosen for their beauty. The end is without fail near a brewery where you can quench your thirst with a local craft beer.
​This 240-page, full-color guidebook features beer hikes from Washington, Oregon, and British Columbia. Every hiking route includes detailed information: degree of difficulty, duration, points of interest, and a description of the beer.
Publisher's website: Helvetiq.com
Buy Beer Hiking Pacific Northwest
Book Reviews & News
"Hike a trail in the gorgeous natural landscape of the Pacific Northwest and then celebrate with a beer at a nearby brewery. Sounds like a perfect day to me. Beer Hiking Pacific Northwest is the ideal guide to your next perfect day."
– Joe Wiebe, Author, Craft Beer Revolution: The Insider's Guide to B.C. Breweries
"Brandon and Rachel's enthusiasm for the trails of the Northwest have helped them craft a user-friendly guide to some of the region's most beautiful hikes. And beer lovers will raise a glass to their perfect pairings of hikes and breweries."
– Jessi Loerch, Editor, Washington Trails Magazine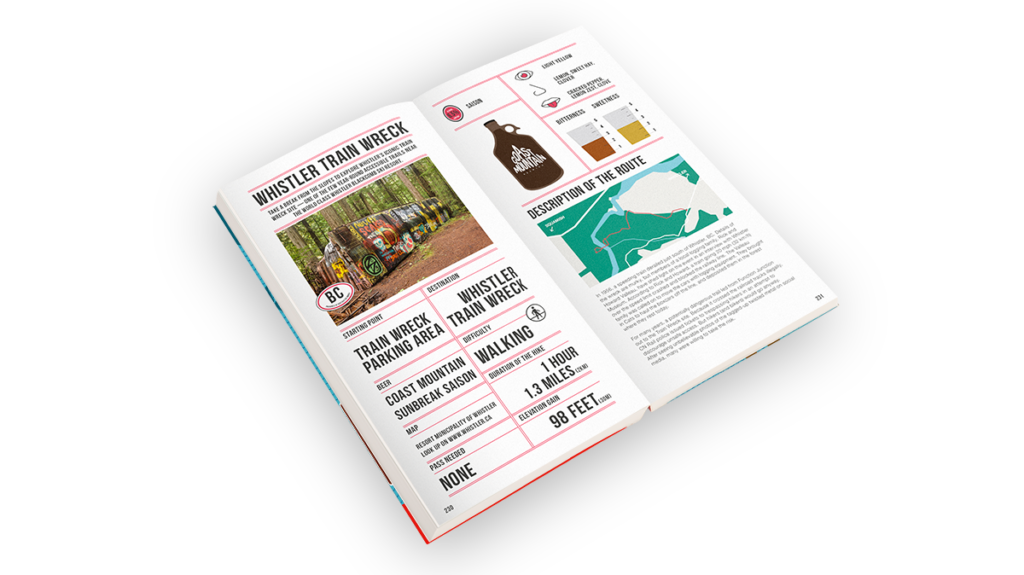 More Books by Brandon Fralic